---
Testimonials
Don't take our word for it! See what happy Bowie-Ties customers are saying. To read more reviews, click here.
Thanks so much for the great collar and bow tie. Now my pup can represent his (my) religion proudly!!! We both love it and have gotten compliments. Thanks.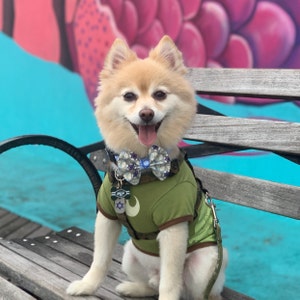 I have an unhealthy obsession with these bows. Luckily for now my husband hasn't caught on. And luckily for me there are plenty more holidays. Talia is the sweetest person, and is amazing to work with.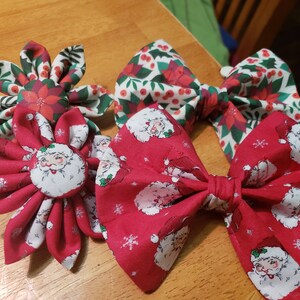 So beautiful - love the original looking shape/design! Thank you!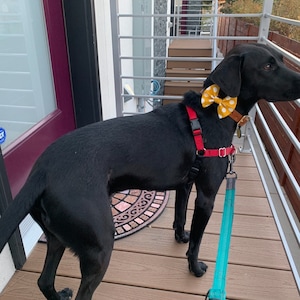 5 Stars!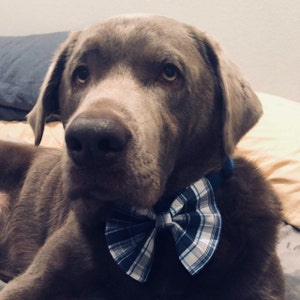 Absolutely adorable! It was a huge hit! I tell everyone who asks where to get it!
Love the bow ties! We purchased one from you at Art Night Out and loved it. We love this second bow tie just as much! Thank you! 🐶❤️
What animal doesn't look classier in a bowie tie? They are great for everyday, or that special occasion when everyone else in your house in dressed just a little bit nicer.
BOWIE TIES ARE MY FAVORITE! They always look so amazing! This is my 4 or 5th order of bowie ties! I recommend the to every pet owner!
Love the bowtie, Truman loves the bowtie. I love selections, materials and sizes. I have gotten 2 so far and will get more for the holidays.
Love LOVE our new bow tie and flower made for our scotties! Bowie-Ties was fantastic to work with, great communication, great quality and workmanship. We will continue to purchase from this amazing shop! Thank you so much!!